Single Session Book Brainstorm

One hour. Me, you, your book.

This is for you if:
You know you're not writing, but may not be clear on why.
You need a loving but effective butt-kick to get yourself on track to writing progress.
You need help with the structure of your book so that it's easy to write.
You know your writing needs help, but you're too close to it yourself to see what.

This is a one hour stand-alone Skype (preferred) or phone call, tailored to exactly what you need to talk about to help you sort out the problems you're having with your book so that you can write it easily from here on in.
You might want to:
Get solutions for the one or two issues that are holding you back from writing
Resolve doubts you have about your book's structure that are stopping your progress

Firm up the structure of your book or article, so that you can write with ease
Get a boost of creative energy to keep on writing, even though it seems daunting.

USD $129 per session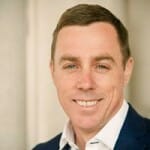 I worked with Tamara on a weekly basis and during that period she coached me through each step of the writing process. During each call she provided really valuable insights and feedback, much needed support and most importantly, held me to account. She helped me find my voice and challenged me to write the best book I was capable of. 
I can honestly say that without Tamara, my book would never have been completed. I am eternally grateful for her wisdom, support and encouragement. ~ Dr. Jesse Green, author of "Retention! How to Plug the #1 Profit Leak in Your Business" www.drjessegreen.com

Talk to someone who gets just as excited about your writing project as you know you could be – if only you weren't so damned stuck!
So what do you get?
Included in this session are:
Pre-call project clarity form, to get super-clear on what you need, so our call can be the most effective it can be



1 x 60 minute Skype or phone coaching call on the specific thing you need help with

Recording of the Skype call in mp3 format, so that you don't have to take notes at the time

A follow-up email with your action steps and summary of the call, so you're clear on what we covered

How to book:
Click on the 'Buy Now' button below.
You'll pay for your session, and then be taken to a link to book in your call.
When you've booked your call, you'll receive your pre-call form from me, which needs to be filled out and sent back at least 24 hours before your call time.
We'll have our call, then I'll send you your recording in mp3 format, and your follow-up email to remind you of the steps we've outlined for you.
USD $129 per session.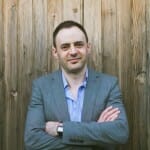 I never thought I'd write a book. I became an architect as designing is what i do best, not writing. But I had a book idea I knew I needed to get out there. On days I became stuck, or I found my confidence was lacking, I'd call. She was always there with encouragement and support, to steer me back on track. She became my 'autocorrect' for both my words, but more importantly my belief in those words. I'm an author now, and I like the sound of that, thanks to you Tamara for getting me there.
~Darren Naftal, architect and author of A Block in a Hard Place www.dnarchitecture.com