Download your workshop:
"3 Simple Steps to a Book You're Proud Of"!
Welcome! I am so glad you're here. Using these materials, you'll:
Get clarity on your book,
Plan it out quickly, and
Learn the biggest key to the whole writing malarkey.
All your workshop materials are below on this page. Download them (PC: right click and 'Save File As' / Mac command click and 'Save File As') and get to work! I'm cheering you on right now!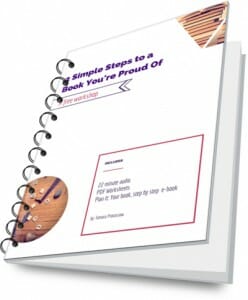 3 Simple Steps Audio (22 mins)
Worksheet: 3 Simple Steps to a Book You're Proud Of (2 pages)