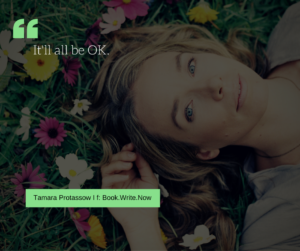 Hi lovely writer,
This whole year, I've had one phrase guiding me and it's made a huge difference in my ability to cope with life.
In a year where globally we've lost so many cultural icons, witnessed huge upheaval and where I know that it's been a tough year for many personally (me included!), a single phrase has kept me going.
IT'LL ALL BE OK.
Where did that come from?
I'll tell you the story…
Years ago, when I was just eighteen, I was fascinated with the esoteric.
Spirituality, meditation, crystals. I read everything I could get my hands on that covered spiritual beliefs and researched the similarities between the major religions in the world, and what dovetailed in with my experiences growing up in the Australian bush.
I created my own spirituality, based on my own experience.

I meditated under the full moon.

I skinny dipped in the sea every time I had the chance.

I talked to the sky, the trees, the ground under my feet.
And when I was in need of guidance, I'd get quiet, get outside, and ask.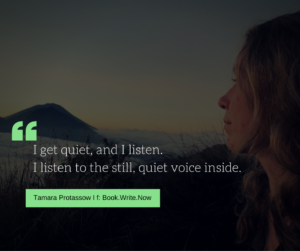 Whatever it was that I asked, I'd always get a response. And I wondered for a long time whether the response was from inside me, or whether it was from outside.
Eventually I decided that it didn't matter, all that mattered was that I trusted the voice and the advice it gave.
I've been listening to that voice ever since.
Now I know that when I get quiet, and I ask my question, I'll get answers I can trust.
Sometimes the answer's practical: go to the gym, move more, take the dog for a walk, get some fresh air.
Other times, it's a bit annoying, especially if I've brought a problem with another person I'm having to my questioning: love more, show more compassion, forgive.
So this year, I've been asking the same question, over and over, in various forms:
What now?
The answer is always the same:
It'll all be OK.
At first, I wasn't happy.
I'd ask, "Yes, but WHAT NOW?"
I wanted to DO things, and make it all better.
I didn't want bland reassurances. I wanted control.
But over time, it's become a comforting mantra.
It'll all be OK.
Sure, I occasionally think, "Should I eat better, exercise more?" and the answer's yes – but it's always followed by, "It'll all be OK."
Now, when I get quiet, it chimes in almost instantly, and I can't help but grin.
Essentially, it's my reminder that no matter what striving, succeeding, failing, agitating or loving I've done today, or had in mind to do, it doesn't really matter in the large scheme of things.
It'll all be OK.
That life without the various family members, friends and others who have gone will be OK.

That work stress, bureaucracy and general administrative angst: will be OK.

That writing my book will be OK.

That not writing it, that will be OK too, no matter what my busy, perfectionist mind tells me about myself.

That writing a shitty first draft will be OK, because editing exists in the world and that'll be OK too.
I get the feeling that this year was my year to learn that there really is a basic level of OK-ness in my life, and that once I've really integrated this lesson, the message will change.
And it's not a message that gives me permission to just sit back and do nothing, either.
Nothing's OK without a bit of action… but not desperate, grasping, pushing action. Just a steady assessment of what needs to be done, then going and doing that.
If it's knuckling down and getting work done, then that's what I do.
If I have to take a breather and just sit in a patch of sunshine, letting it soak into me, I do.
If I have to ask for help, I do.
And if I have to create something, I do that too.
And that's how I came to create the thing I'm going to be releasing into the world soon.
I had an idea, and got quiet to hear what my inner voice had to say. My inner voice deviated for what was one of the only times it has this year:
"Create that," it said.
Then: "It'll all be OK." (of course)
So I did.
I created it for you.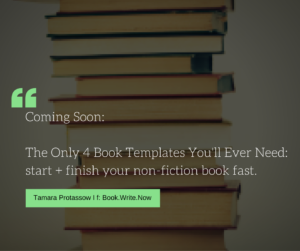 It's called The Only 4 Book Templates You'll Ever Need: start and finish your non-fiction book fast.
It's a complete information pack on writing modern non-fiction, including:
An e-book to explain the templates in the pack

and how to write non-fiction for a modern audience,
Fillable PDF worksheets of each template, so you can try each one on for size before you commit to writing,
Fillable PDF worksheets to help you find the key to effortless writing, and
Fillable PDF Story Sharer worksheets to guide you through creating an engaging story thread through your non-fiction to make it unputdownable.
It's been in Beta testing for a few weeks, and the feedback's been humbling.
People are finding it so very useful, and I am just so glad.
Some have started books, others have finished!
Some have tried each template with their idea and made decisions on how they're going to proceed.
They've given me a lot of useful feedback, too, so I'm just making a few tweaks, and then it'll be ready for release really soon.
I'm starting to get a bit excited, because I think this could make a tiny corner of the world – the non-fiction writing corner of the world – a little more OK for those in it.
I'll let you know when it lands so you can see if it's for you.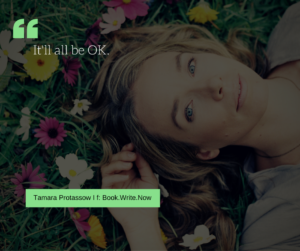 Happy writing,
x Tamara.
What to do when it all goes wrong