Hello!
I'm Tamara Protassow, and I'm so very happy to meet you.
Because  you're here, I know that you've most likely got a book on the go. Or you're thinking writing one is a good idea. (I think it is, too!)
It may be the book you think you should write, the one that will leverage your business and your brand. But your heart might not be in it.
You're just started, or are tens of thousands of words in, and are stalled. And it might just not be feeling like it will fly.
I know you're frustrated, and stuck, and resistant, and ready to pack it all in. (Been there!)
Writing a book that you think you should write, as opposed to the secret book you've got inside, feels like that.
The book you know – deep in your bones – that you need to write? That's the one that I'm interested in.
The one that scares you, and makes you quake but that just won't go away. (Hint: this means it's your deeper truth)
I know what it's like to have something you are on the inside that wants to come out, that doesn't match your outside that you show everyone else.
It's scary. (The best things in life are)
It feels like it would be easier to just slog on with the status quo book. The crowd-pleaser. (It won't be)
I know that when you write your deepest truth, it is far easier than slogging away and pushing an idea that's not speaking to you. (It feels like coming home)
I know that you've come here for a reason, and it's because you have something to say. Something that no-one else can say the way you can. Something that needs to be said. (So let's get started)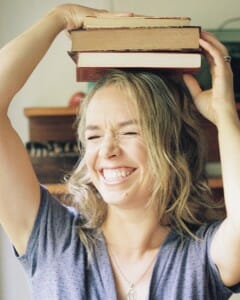 It is possible to write a book you're proud of, from the deepest part of you.
I'm here for you, to support you and help you on your way, from planning that idea out and getting real, to the writing itself.
Words are powerful. They can unite or divide us. They can make a difference. You can make a difference. And someone out there needs to hear what you've got to say.
Write your story, change the world. (Let's do this thing!)
To start, you'll want to get the 3 Simple Steps to a Book You're Proud Of workshop. Just pop your name and email into the box above, and you can get started straight away.